It might be bold to say this but I think this new creation was just as good, if not better, than homemade apple pie! And in no time at all! After having the
flench rollups
for dinner we had a couple of flenches (crepes) left and decided to try a "dessert." This was what we came up with!
Ingredients:
Crepes: dairy free version we tried tonight (makes 8 crepes)
1 C whole wheat flour
1 1/4 C almond milk
1/2 C water
2 eggs
2 TBLS olive oil (we'll try applesauce next time)
1 TBLS golden flaxseed meal
Topping: (This would be enough to make all the crepes "dessert")
2 apples, chopped (we used golden delicious)
2 TBLS butter
cinnamon to taste
6-12 tsp Almond Butter
honey to taste
Directions:
Whisk all the crepe ingredients together in a bowl. Scoop a small amount into a hot pan with melted butter on the stove. Lift the pan by the handle and swirl your wrist around, to make it really thin.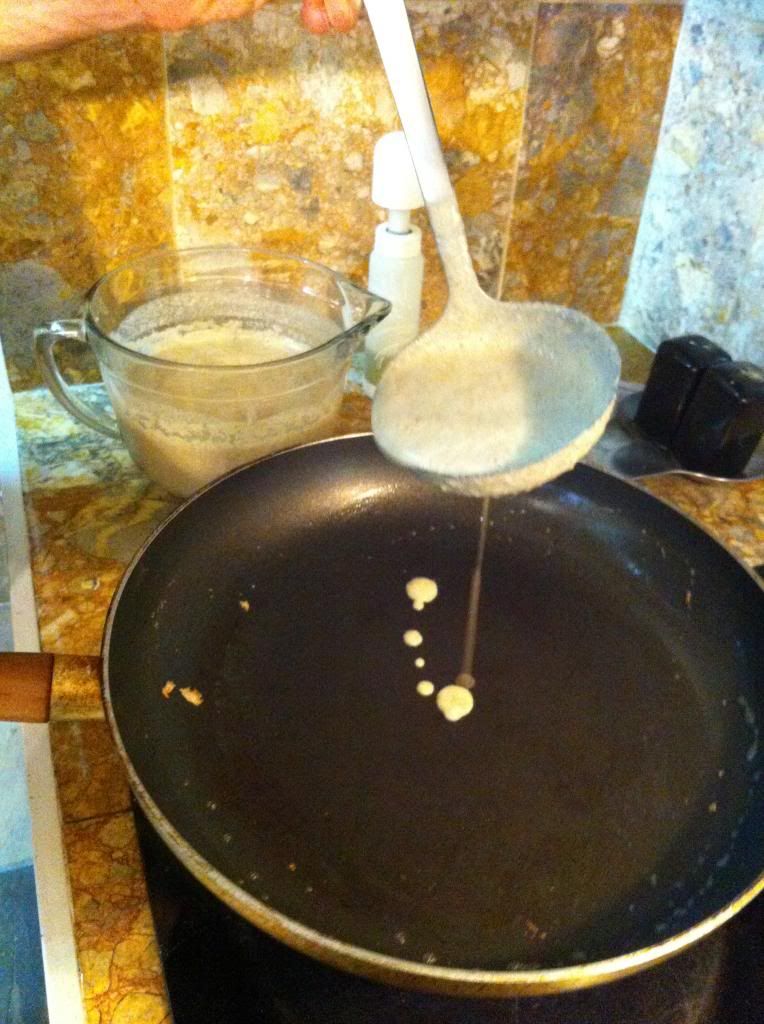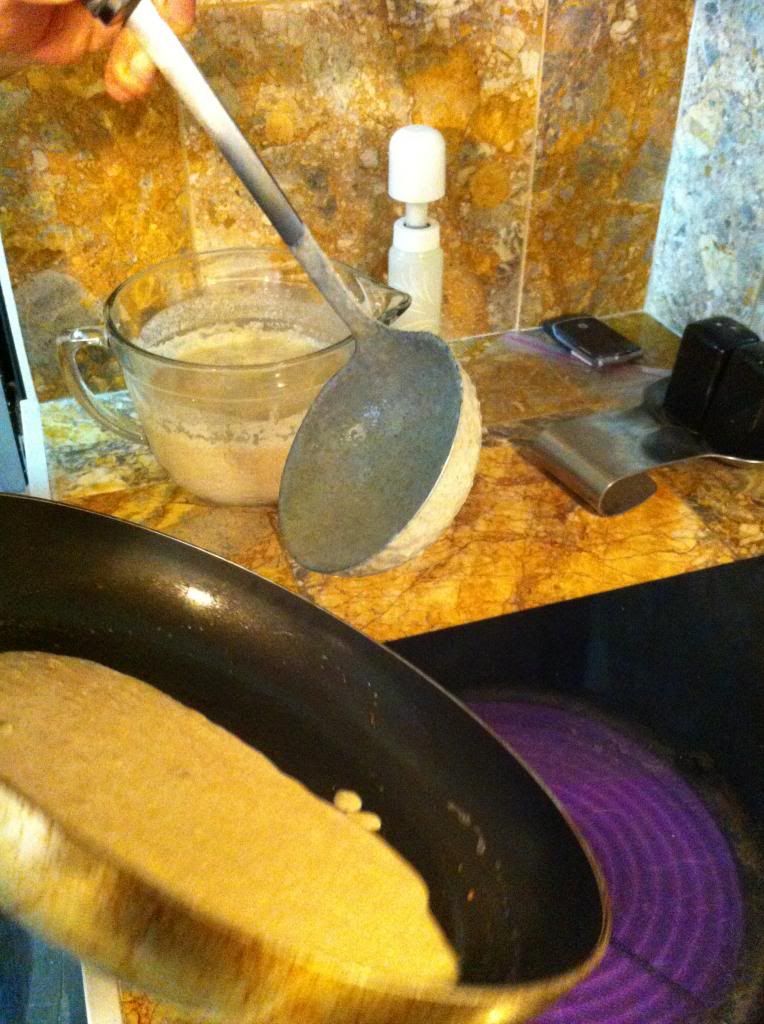 Flip over when done and cook the other side.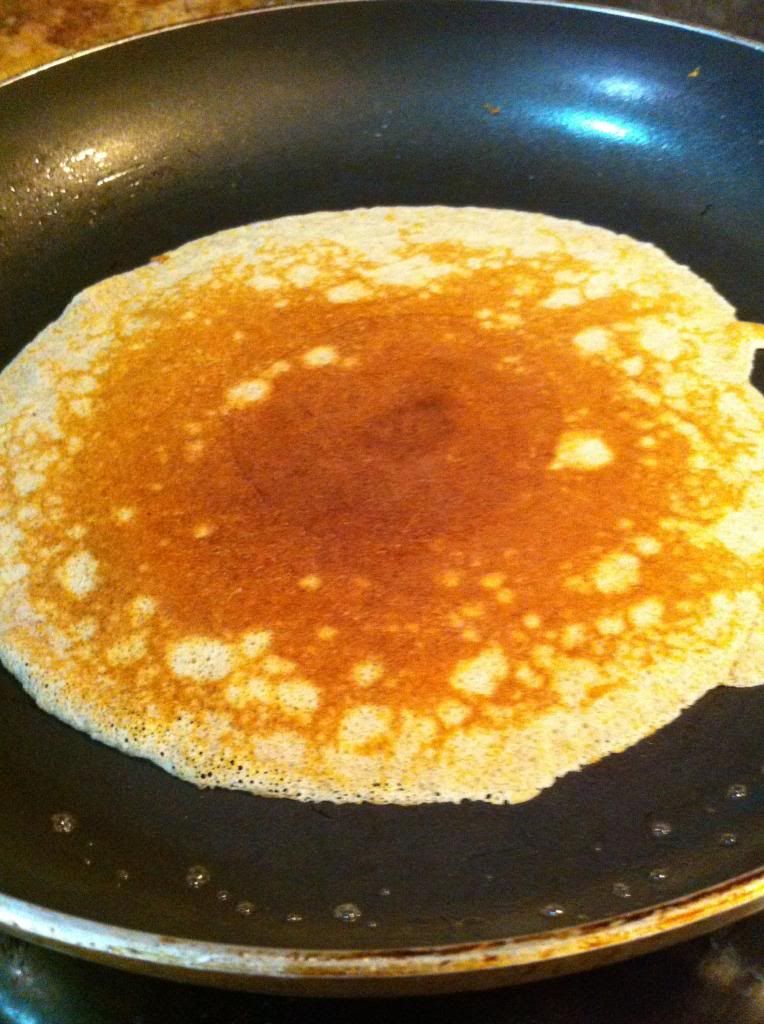 The first side cooks darker. This is what it looks like flipped back over on a plate, ready to go!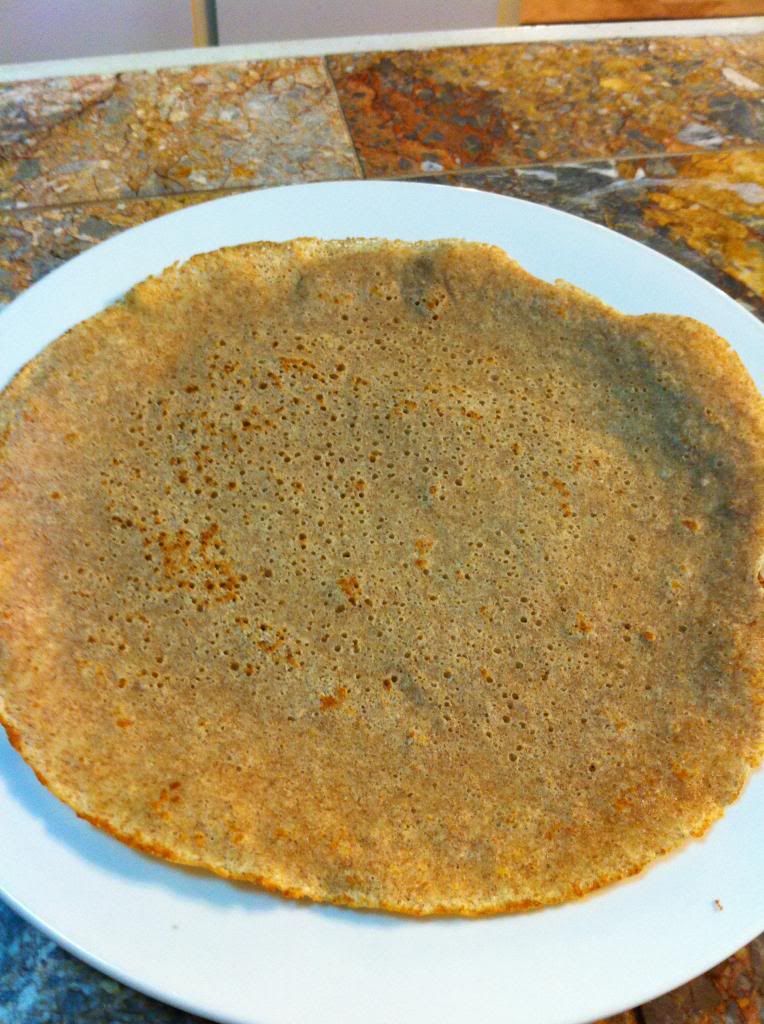 Meanwhile in another pan on the stove melt the butter and throw in the chopped apple pieces. Sprinkle with cinnamon.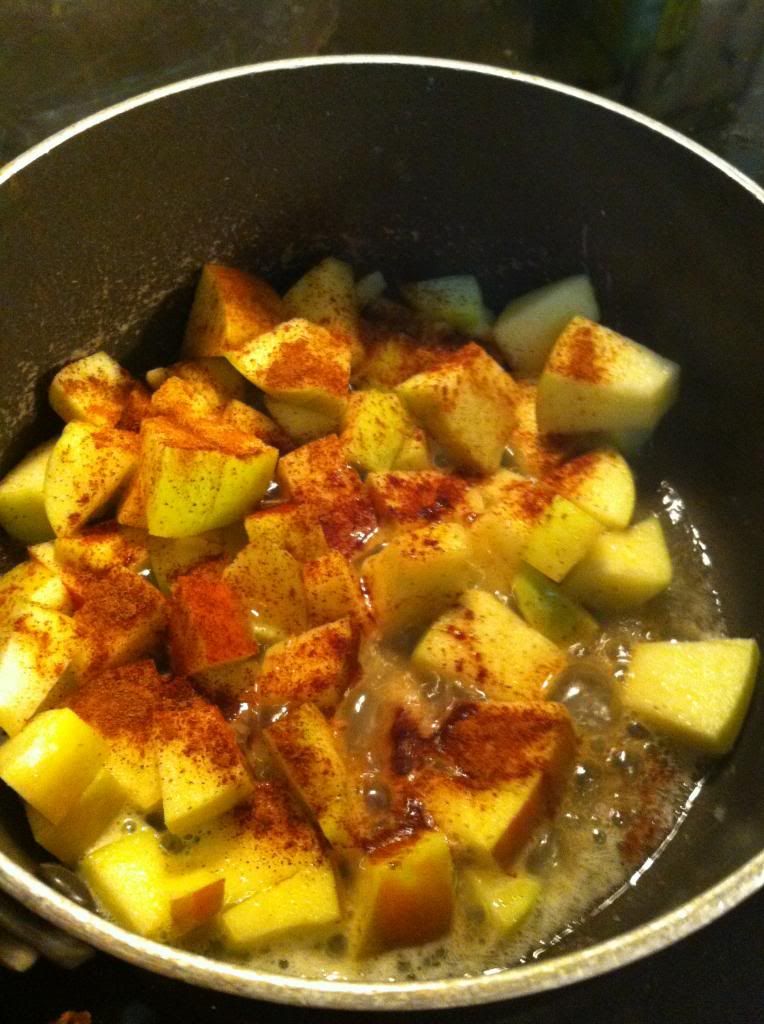 Stir once in a while and allow to cook until the apples are done to your linking. It will smell amazing! :)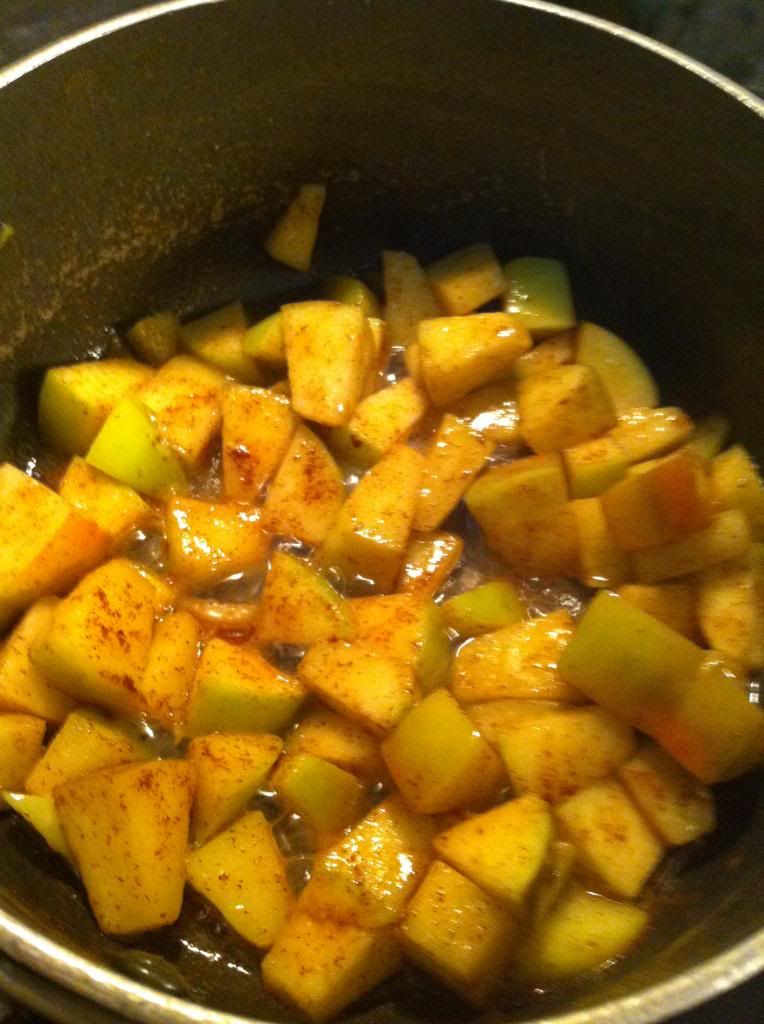 Spread a small amount of almond butter down the center of your crepe. Spoon apples on, and drizzle with honey.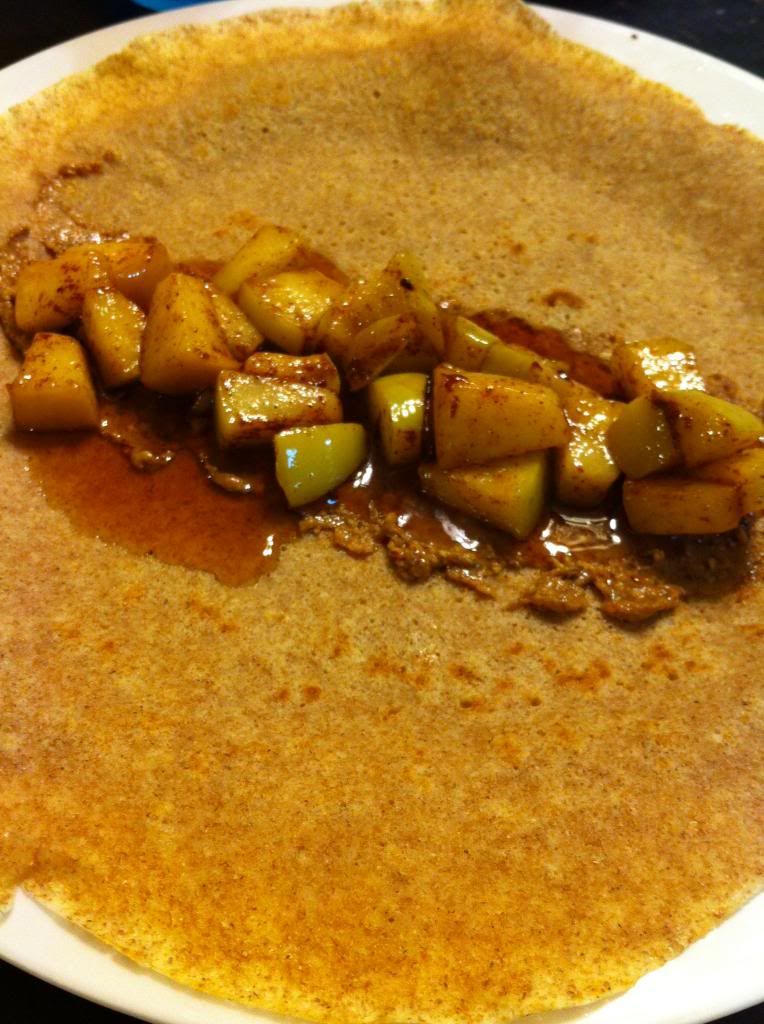 Roll up and enjoy!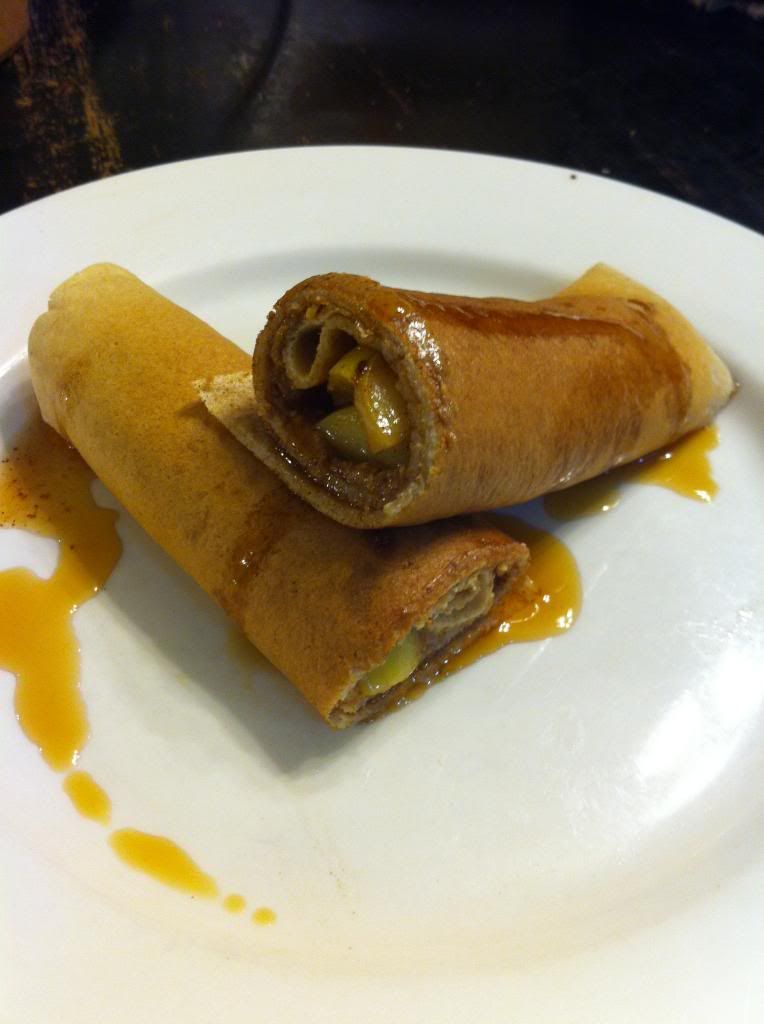 Just try and tell me you didn't go to heaven!