Ingredients:
2 TBLS olive oil
1 C chopped onion
1/2 C chopped, peeled carrots
1/8 tsp ground ginger
1 TBLS curry powder
1 tsp ground cumin
1 clove garlic, pressed
3 C butternut squash, seeded, peeled and cubed
1 C wild rice
1 C brown rice
1 Fuji apple, peeled, cored, diced
1 cinnamon stick
3 3/4 C water
2 tsp salt
1/2 C dried cranberries (You can get dried cranberries sweetened with apple juice at Whole Foods)
Directions:
Heat oil in a pot on the stove. Add onion and carrots. Saute 5 minutes. Add ginger, curry, cumin, and garlic. Stir 1 minute. Stir in squash and next 4 ingredients. Add the water and salt.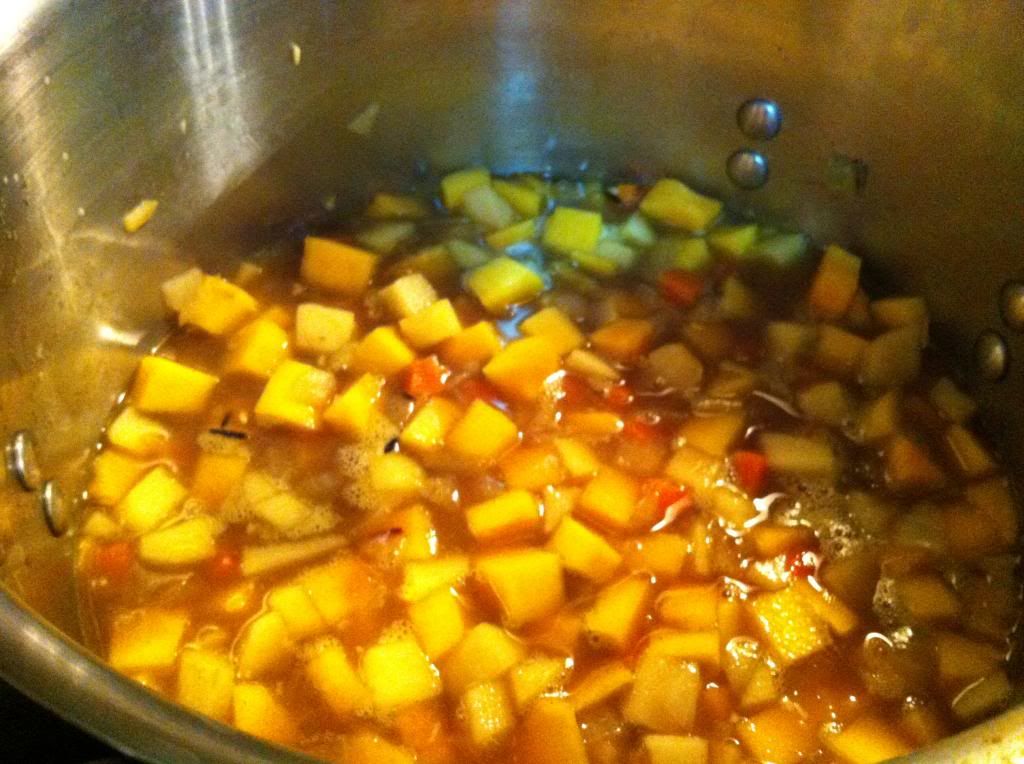 Bring to a boil, reduce heat to medium-low, cover and simmer until water is absorbed and rice is tender, about 45 minutes. Remove from heat, stir in cranberries, cover and let stand until cranberries soften, about 10 minutes. Transfer to a serving bowl.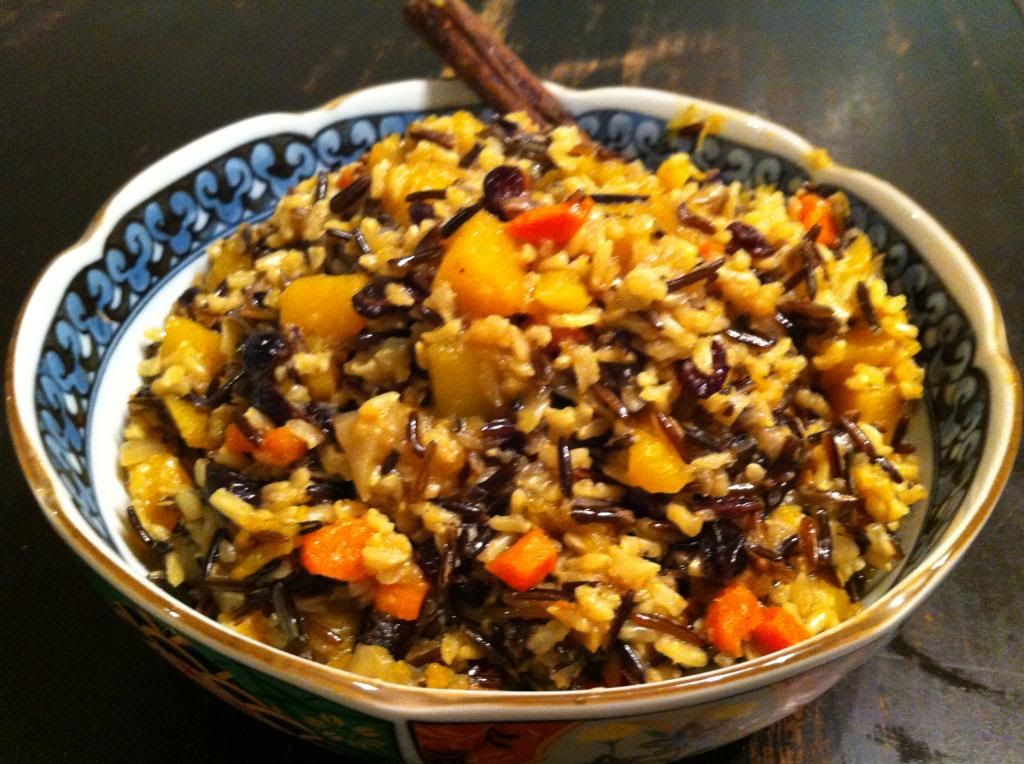 New Tradition for sure! This was AMAZING! Leftovers weren't quite as awesome...for some reason the wild rice got crunchy. This was my first time cooking with wild rice though, so maybe this is normal? Still, the flavor was incredible! Love this new find!