Ingredients:
2 TBLS yeast
1/2 C warm water
1/2 C butter, softened
1/4 C honey
3 eggs
1 C milk or Almondmilk
4 1/2-5 C whole wheat flour
1 1/2 tsp salt
Directions:
Dissolve the yeast in the warm water.
Cream the butter and honey in a mixing bowl. Add the eggs and milk. Add the yeast mixture.
Add 4 1/2 C of flour and the salt. Mix until combined. Let the dough hook knead for 2-3 minutes, just until no longer tacky, adding a TBLS or 2 of flour as needed.
Let the dough sit in the bowl, covered, to rise for an hour.
Turn out onto a floured surface and knead a couple times, then let rest for 3 minutes.
Here is where you are supposed to divide the dough into 24 equal pieces, and place balls in a 9X13 buttered baking dish, with pieces touching. But we thought that for a fun activity for Thanksgiving we would let the kids just break off pieces and throw them into a bundt pan.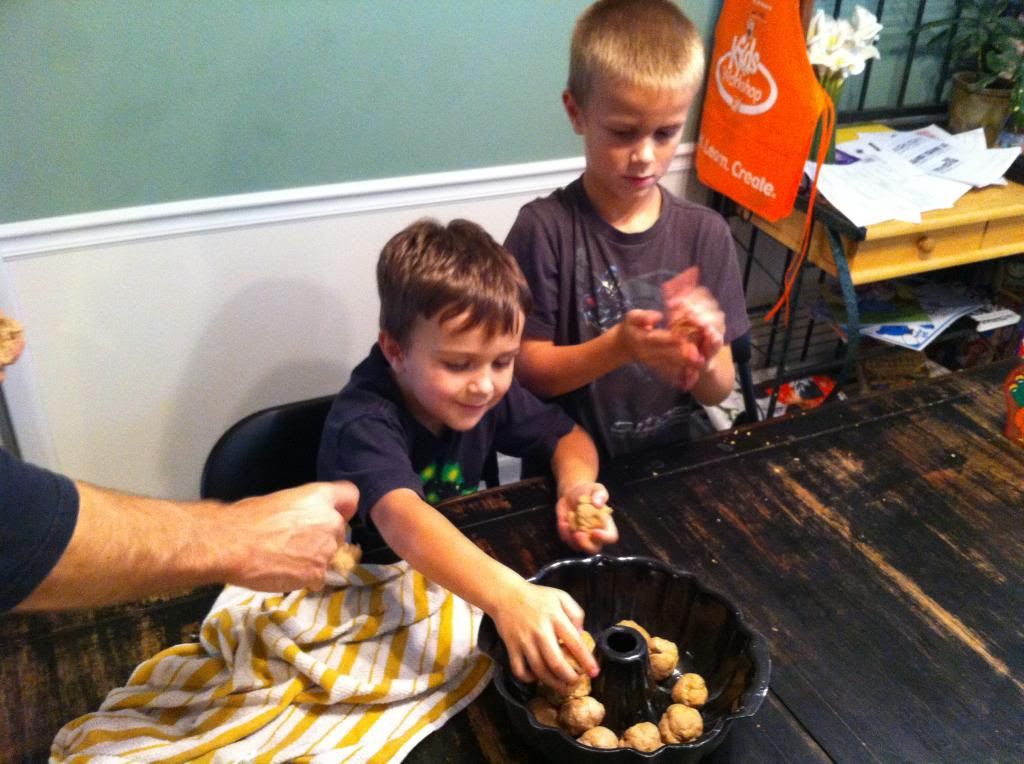 They loved it!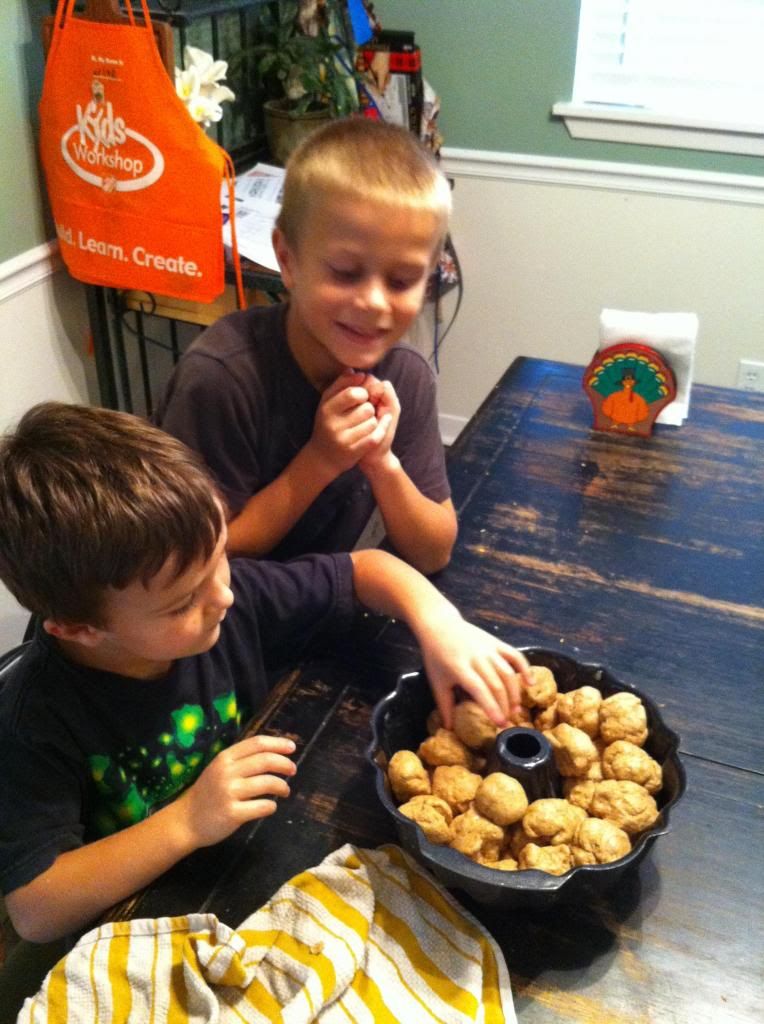 Then, however you decide to do it, cover that pan and let rise for another hour.
Preheat oven to 350 degrees, and bake for 20-25 minutes until golden brown. (For the bundt we baked them a bit longer. Almost 35 minutes.)
Here is what ours looked like going in...
When it came out, we buttered all over.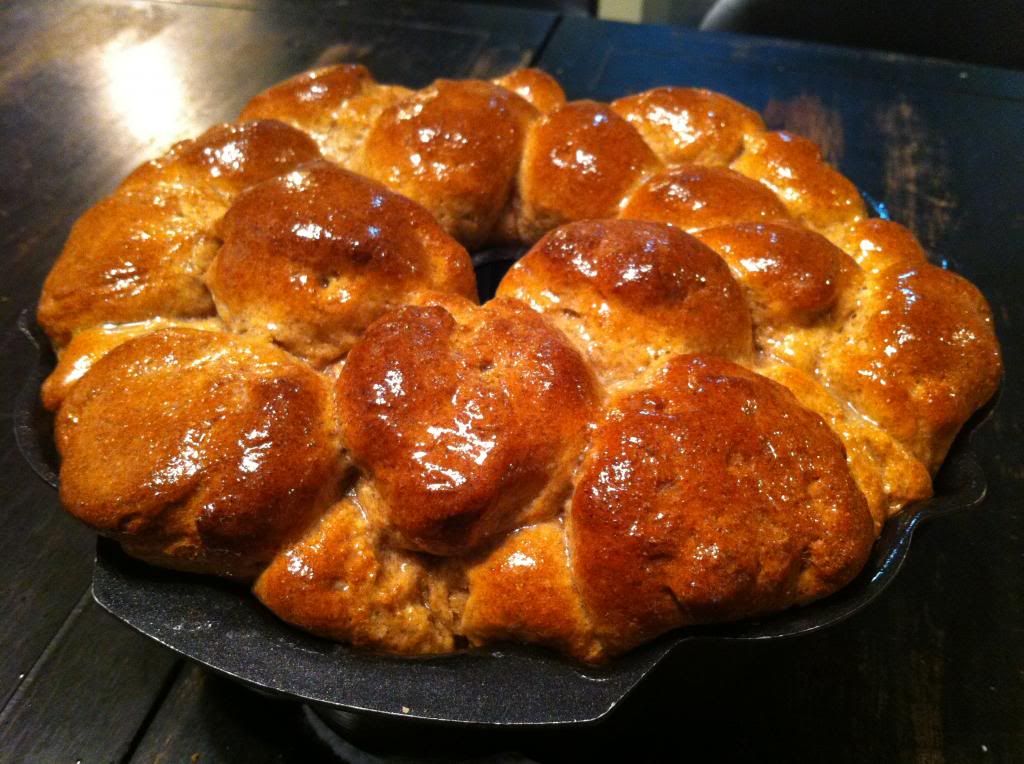 Not only was this a fun activity to do with the kids, but the bread itself was delicious! Wonderful 100% Whole Wheat bread! And the kids LOVED just grabbing off pieces :) Can't wait to make these again as just rolls! Glad we came across this
website
!
Made these again but this time as rolls in a 9X13 pan.
I'll have to figure out the temp and adjust that a bit with the baking time, but for the most part they were fantastic! (All of them were gone at the end of dinner, so I guess everyone liked them! :))