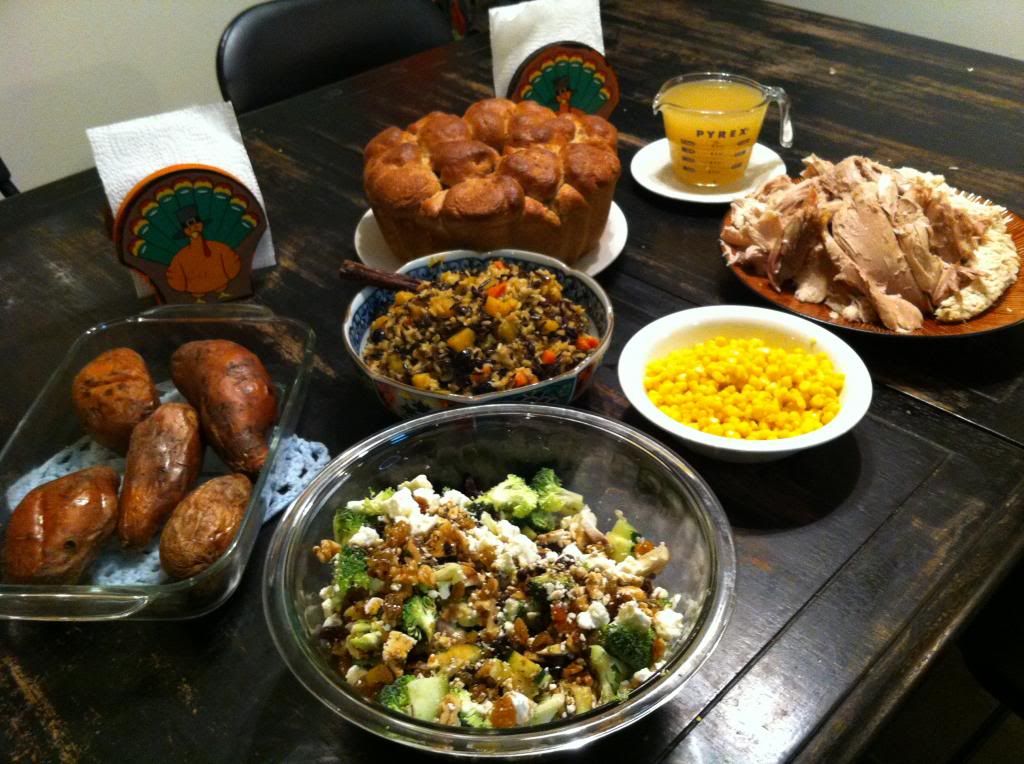 I think in making this salad for our Thanksgiving feast we combines 2 salads we seem to like. :) (
Veggie Feta Salad
, and
Broccoli Spinach Salad.
)No rule against that right? I didn't take a picture of just the salad, so this will have to do.
Ingredients:
Spinach
Broccoli florets, chopped
Cucumber, chopped
Red onion, diced
1/4 C each, raisins and golden raisins
Walnuts, chopped
Feta cheese, crumbled
Directions:
Chop away and put it all in a bowl. For dressing we combined some olive oil with balsamic vinegar, maybe in a 2:1 ratio. (Every 2 TBLS olive oil, 1 TBLS vinegar) then sprinkled in a bunch of oregano. Sorry no exact measurements. It's a salad! Have fun with it!