Ingredients:
Crust:
I added about 1/2 C chopped walnuts to my
Quiche
crust:
6 1/3 TBLS butter, softened
1 C whole wheat flour
1/4 tsp salt
2 TBLS cold water
Pumpkin filling:
2 C pumpkin puree (Yes I did have some in the freezer from cooking & pureeing our own pumpkin after Halloween) I'm sure the store packed stuff would work fine as well :)
1 can coconut milk (not lite, not sweetened)
2 eggs
2 tsp cinnamon
1 tsp ginger
1/4 tsp cloves
1/4 tsp nutmeg
1/4 tsp cardamon
1/2 tsp salt
1/2 C honey
1/2 C pure maple syrup
Directions:
Mix all of the ingredients together in a medium size bowl,
except
the honey and maple syrup. Set aside
Combine the honey and maple in a small pot. Bring to a gentle simmer. Make sure it doesn't boil over! Let it simmer until the mixture reaches the soft ball stage (the temperature should be between 234-242 degrees). To check it, drop a small amount of the syrup into cold water. Quickly gather the syrup in between your fingers, at the soft ball stage it will be a limp sticky ball that flattens between your fingers when removed from the water. I find it helpful to check at least several times as the temperature gets close. If you are new at this, you may want to take the pot off of the heat while you check it.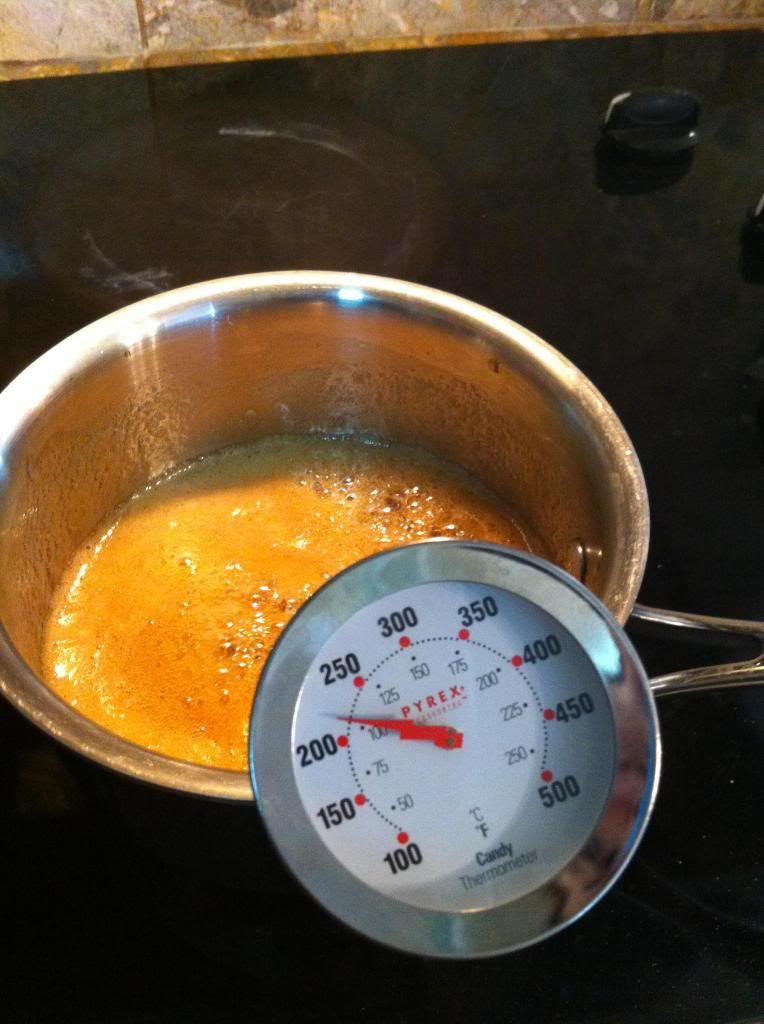 When it is done, allow it to cool for about 5 minutes and then add to the rest of the ingredients. Mix thoroughly, and pour into the pie crust.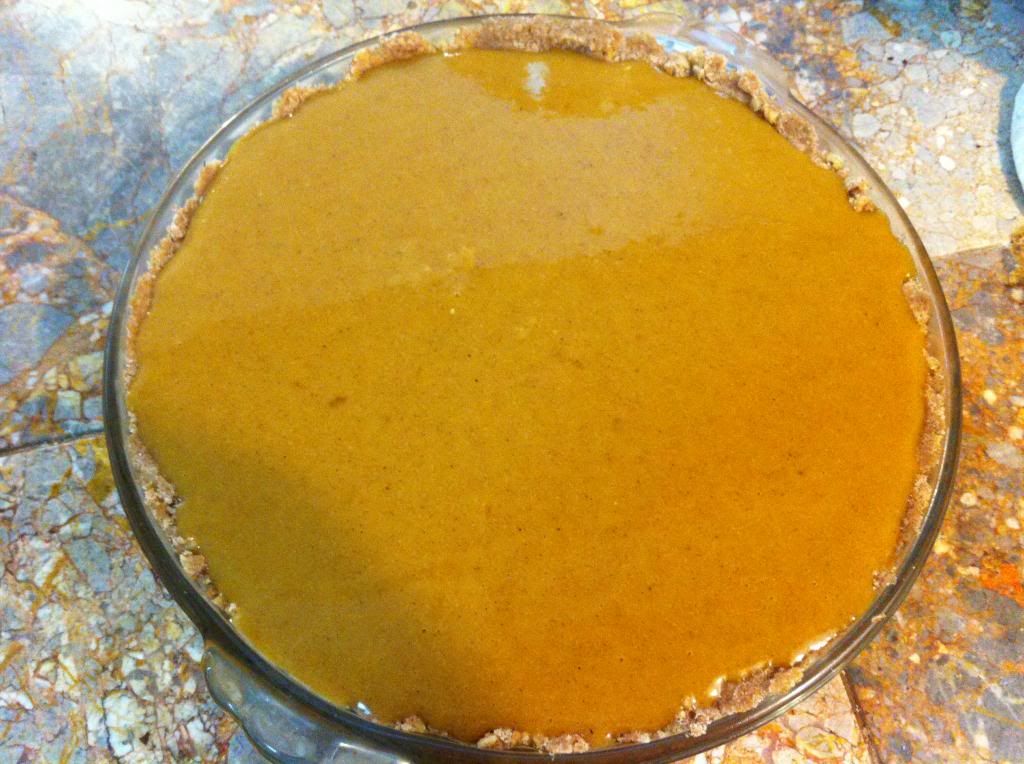 Place in the middle of the oven (Preheated to 375) and bake until the center is set (it will still seem quivery, like gelatin, when you nudge the pan). 45 minutes to 1 hour.
Let cool completely and then
refrigerate
. Enjoy! Thanks to this
website
, we found a healthy alternative to a favorite Thanksgiving dessert! What would we do without the web?